Auto-delete old tweets with Tweet Sweeper
TL;DR — I made an app called Tweet Sweeper that automatically deletes old tweets from your timeline, keeping your outdated ideas out of future conversations.
I joined Twitter in May of 2009. Just before college.
At that time, Twitter was sold itself as a way to send quick updates to the people you knew in real life.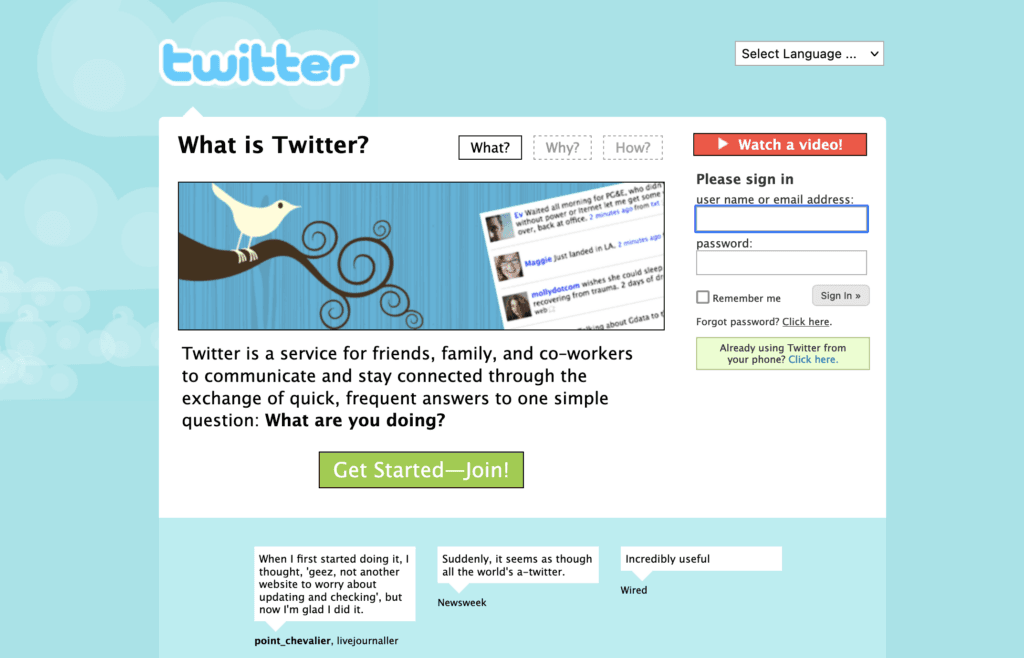 There were no hashtags, retweets, or threads. And people tweeted via text message from their flip phones.
Oh boy, have things changed.
Twitter ultimately became the global, real-time, viral chat room. It brings together like-minded people and keeps you in the know.
Today, its home page makes that clear.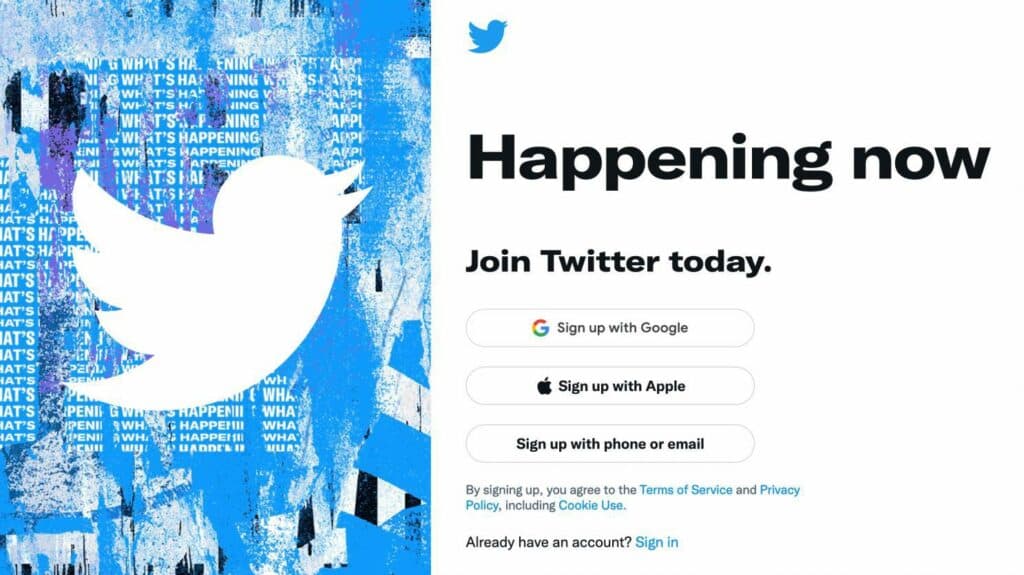 Mastering the real-time nature of Twitter can be life-changing.
I've witnessed talented people stand out, land jobs, build businesses, and even make close friendships with people they met on Twitter.
But we're human. We learn things, form new opinions, and (maybe) share just a little too much from time to time.
I thought my Twitter timeline should reflect my current thoughts and ideas, not my old ones.
So I hacked together some code that I eventually called Tweet Sweeper. It's a dead-simple app that automatically deletes my old tweets.
With a few clicks, I can set how long I want to keep my tweets and turn on Tweet Sweeper.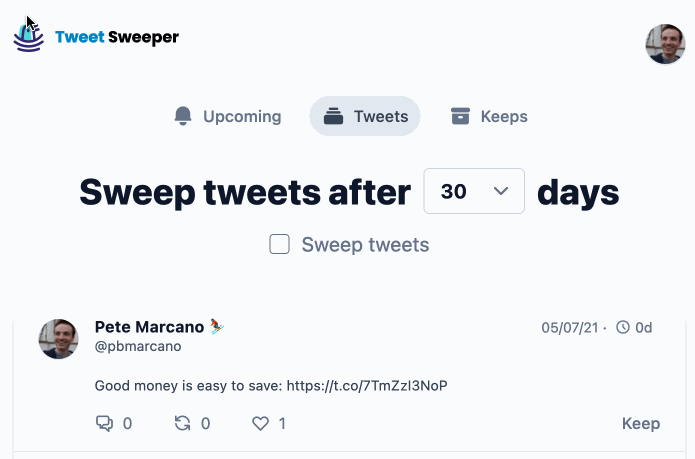 In a true set-it-and-forget-it fashion, Tweet Sweeper now does the heavy lifting of finding and deleting old tweets, every day.
Now my timeline is timely and relevant, just like Twitter itself.
Tweet Sweeper is available to everyone. Just sign in, and set a duration.
When you're ready to start sweeping your tweets, it costs just $29/year. The fee helps me keep the lights on, add new features, and fix bugs.
If you have questions, you can tweet me @pbmarcano.
Let's keep improving, leaving our past behind, and moving forward.